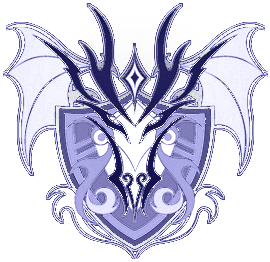 Founded in Year 2009
Guild Founder: Kiro
Region: SEA


Currently active in MSTAR (SG).
This is the list of games Exodus played before (Retired):

Path of Exile
C9
Guild Wars
Lineage
Dragonica
DragonNest
CabalSEA
MapleStory
Ragnarok Online



Introduction
Exodus is a premier, goal-oriented PvP and PvE guild on the entire online game that we join. We are a guild of experienced, mature adults that enjoy pushing a game to its limits.We're South East Asia based guild. Though we're from SEA,we do welcome players from other country. We become friends and family that hunger for challenging content in both PvE and PvP. We believe in approaching difficult situations with dedication and laughter, and pushing a game to its limits in order to dominate PvP and conquer end-game raid content. If you believe that you are looking for what we have to offer, get in touch with us.

Guild Motto
Talent wins games, but teamwork and intelligence wins championships.


Guild Objective

We want the best amongst the best from you all. Our focus is building a strong guild with good relationships through good recruiting and teamwork.

Guild Recruitments
We are a casual community and friendly guild.
We are looking for friendly, drama free, loyal, want to have fun oriented players.
We accept any players regardless of age, who match the qualities we are looking for.
Whether you've got hardcore game experience, or your new to the game, we'll take you anyway!
Be Prepared. Make sure your character is able to operate at it's full potential, but also requires each guild member reads and understands their job skill for preparing future guild wars.
Expect to be challenged. Every member and even officer will have their PVP spot up for grabs. If someone is playing a class that could provide the same benefit as you, and is doing it better, we will take that other person. This is a progression guild, and although we will definitely have fun, we are taking content seriously.
Be Open to criticism. Be ready to hear the comment from the Guild Master/Vice/Officer to guide you to the proper path.
Membership Guidelines and Bylaws
To be updated when the game is officially release.
Members
To be updated..


Request For Membership

PROCEDURE
If u are interested in joining Exodus, kindly post your application in this thread.

Here is the format:
Forum Nickname:
IGN (In-game ID):
Job Class:
Country:
Gender:
Age:
Recruitment Status:
Closed
Respect is something earned, not given.